Meet Annette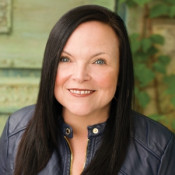 Principal Broker
503-239-7400
503-750-9887
503-239-7401
2737 SE 21st Avenue
Portland
,
OR
97202

Download vCard
Annette Hadaway Biography
Principal Broker, Certified Negotiation Expert, Green Certified, Trade Ally of Energy Trust. Specializing in residential real estate in Portland Oregon. 503-750-9887
Oregon Native. Born, raised and resides!

Our House - Cook at Swan House
Pittock Mansion - Docent
Solar Oregon - Events
Whitford Middle School - Outdoor School Teacher

Member of -
MAZAMAS a mountaineering education organization.
http://www.mazamas.org/

FRIENDS OF THE COLUMBIA GORGE,training to be a hike leader!
http://www.gorgefriends.org/
TESTIMONIALS

Annette is a rockstar. A super-friendly, super-smart rockstar.
I worked with Annette to buy my first ever home. In addition to being a nervous beginner, I live out of state and have champagne taste on a beer budget.
Annette was clear, helpful, willing to explain things repeatedly, and awesome in every way. Over the course of working with her I got so comfortable with her that I made an offer on a condo that I hadn't seen, based on her recommendation. When I did see it, it was gorgeous and perfect and I was so glad I had trusted her judgement.
I cannot recommend Annette more highly. Do yourself a favor and work with this lady! Nabil Arnaoot
---
Thank you for your amazingness!! Way to rock it and sell us another house!! Lana Petersen
---
Working with Annette from the start felt right; she was recommended by a friend of my sister who used to worked with her. She was the right fit for us as we dealt with selling the family home, understanding how difficult it would be to let go.
She was efficient, informative and very knowledgeable about the real estate process, even going the extra mile to ensure the additions to the house years ago were permitted. Her attention to detail was shown many times throughout the process as she answered questions, gave advice, explaining each step, the many documents and what would happen next, etc.
With her positive attitude Annette is a true professional, courteous & friendly and a pleasure to work with. I am grateful for all she did to ensure a smooth & quick selling process. Julie Pronovost
---
While dealing with the stress of graduating from college and buying a new home in a different state, Annette took care of all the details of selling my home in Portland. She knew I had a lot on my plate and therefore used her expertise and experience to guide me in the right direction, which ultimately got me the best price for my home. I especially appreciate Annette's patient demeanor and listening ear, as this was what I needed to help me through the whole process. Thank You Annette for not only helping me through it but for also getting me a fair price for my home! Larry Ginn
---
Annette, without your expertise and patience we wouldn't have our wonderful home! Thank you! Theo and Myriam
---
I work with real estate agents every day and, as a result, know the good ones from the not-so-good ones. I respect Annette Hadaway. She works hard for her clients and is a diamond on the beach. Don Francis, General Manager EcoTech LLC
---
So we moved out of the old house, closed that sale, closed on the new house and moved in. Now for the unpacking! Annette Hadaway is personable, professional, very communicative, great ideas, and delivered. Excellent Realtor! Cesar Negrete & Steve Grote
---
It's been a month and I am unpacking the last box in our beautiful new home (and next adventure) on the water. Thank you Annette Hadaway for helping us make our dream come true. You are an amazing real estate partner and friend. You went above and beyond in every way throughout the sale of our downtown condo (seriously 16 days to pending!!) and the purchase of our dream, floating home. Excellent... Communications, knowledgeable, and relationships with all the right people (inspectors, stagers and bankers, oh my!), that allowed us to go about our daily lives and work, while you did all the coordinating and heavy lifting. Thank you for not just a great home selling and buying process, but more for the Annette Hadaway experience!! Lana Ross
---
Annette represented us on the purchase of a second home in Portland and always went above and beyond providing great professional service. From picking me up at the airport for my "viewing trip" to delivering the keys to our new home – Annette did it all. She was very responsive and helpful throughout the transaction and kept us well informed at every step. Annette is both professional and friendly which made the whole experience a pleasure. We wouldn't hesitate to recommend her and would definitely call on her to represent us in the future. Rick & Molly Hardman
---
Thanks Annette for all the great work as our agent. In a tough market, you showed why you're one of the best in Oregon! Timely communication and holding our hands through the process don't seem like much, buy they are perhaps the most important details in making home sale go smoothly. Beth & Eric Davis
---
Annette was a great help in selling my mother`s condominium. She was patient with our concerns and helpful in making the sale proceed in a timely manner. She even helped us install new smoke detectors. I am really grateful for her expertise and for the time she spent with us to make this sale go smoothly. Karen Foster

---
I spent a year looking for just the right place. It couldn`t be too much of a "fixer upper" and the yard couldn`t be too small. I`m picky and was in no hurry. Annette has endless patience, was always cheerfully willing to show me houses, and I truly felt she had my best interests in mind.

Annette handles everything and will keep in constant communication with you. My original closing was delayed and I had to go out of town. Annette kept me in the loop with phone calls and texts. She made the appointment with the Title Company for the day I returned. I landed at 1:00pm, got a certified check from the bank, met Annette at the Title Company and signed papers. I had my house 2 days later. It`s a great house, perfect for me.

Annette's the BEST! Laura White
---
Annette supported us at critical moments when decisions were pending. Above all, she didn`t push us to proceed. Instead she helped us weigh pros and cons, looking for what is best for us. This meant a great deal, since our time available to look for a place was limited.

As visitors from outside the area looking for a second home, we especially appreciate Annette`s ability to focus quickly on the best areas, then to search out the available condos within our price range. Although we were only half serious about buying, Annette took her time and helped us consider options. We nearly purchased a unit, but then decided not to proceed. Annette was support in both instances. No wonder after waiting a year and deciding to purchase a condo, we did not hesitate in calling Annette to help us.

Our experience with Exit Reality and Annette Hadaway was positive through ups and downs in both searching for, and eventually purchasing a condo on South Waterfront. Funding seemed to be impossible to obtain, but Annette diligently researched and sought out options through her industry contacts. She maintained a positive and clear relationship between buyer and seller throughout the process, and was successful in obtaining the loan.

We especially liked working with Annette, as she is both personable and professional at the same time. We enjoyed the visits to the office, exploring with her on internet, viewing condos, stopping for coffee. Since we were visiting from South America and had no access to a car, Annette was always helpful in picking us up and dropping us in different locations. Appointments were always set up efficiently. We never felt hurried or pressured. Annette did all the background research on each unit, building and HOA, pointing out any issues to consider. We relied on her diligence and persistence to help guide us through the process.

When after months of effort to find the right condo at the right price, and then finding funding, we had second thoughts and declined, Annette was supportive in both making this difficult decision and reaching an amicable solution with the seller. We are grateful to her for the support, when it obviously did not result in any income for Exit Reality. Instead of immediate gain of loss, Annette was openly interested in our perception of the quality of her services. We had only good things to say. So a year later when we eventually decided to purchase a condo, we went straight back to Exit and Annette. Victoria & Preston Pattie
---
As an out of state buyer I really needed a lot of guidance and assistance in purchasing my new home in the Portland area. Annette provided me with an abundance of guidance in professional and helpful way that made my home purchase a great experience.

Annette is a pleasure to work with and goes above and beyond the call of duty when needed I would not hesitate referring Annette or working with her on my next home purchase. Michelle Pace
---
Working with Annette was a first rate experience from day one. She paid such good attention to what I was looking for, that she sought out the RIGHT listings for me to preview, not places that wouldn`t suit my expectations. When the perfect condo, in a highly sought after area, hit the market at 7 a.m., she had a call in to my phone and arranged for a first a.m. preview.

Because of her, I am a proud new owner!

Her attention to detail during transactions, and her patience while I looked for the right place for me, was so impressive. She was very professional and courteous to everyone involved in the process. I look forward to my next buying or selling experience with Annette! Rebecca Reinke
---
My husband and I worked with Annette looking for homes and condos south of Portland.

Annette Hadaway did a great job of showing us several properties while we considered our move to Portland from Eastern Oregon. She worked hard to bring us information on the properties, especially in the Charbonneau area.

She brought her expertise and positive attitude to each meeting and above all, was a great communicator. She kept in touch and always was a course of good information, encouragement, and energy.

I most highly recommend Annette, and we will go to her again when the time is right for us to make a move. Jennifer & Ron Godwin
---
Thanks a ton Annette... I have told many friends about you and EXIT Realty and will continue to try to push business your way.

You have been upbeat, honest and professional and I really appreciate it! Kip Fletcher
---
It didnt take long for my husband, Ken, and I to realize we had made a good choice picking Annette to help us sell our home. This was our first time at selling a house. Annette was very straight-forward when answering our many questions regarding the process of putting our house on the market, while at the same time understanding all the emotions that go along with letting go of your home.

The process was definitely enhanced by Annette`s knowledge of the real estate market. Annette was always able to answer our many questions with honesty and kindness. Annette is a valuable friend to have beside you when going through this process. Ken & Kitty Davis
---
Annette Hadaway is the people`s real estate agent; allowing herself the time to truly get to know her clients, she`s adept at finding a home that fits the buyer`s personality.

A great, timely communicator, she`s succinct yet thorough. She`s able to navigate a sometimes stressful and often complex process with aplomb and confidence; we always felt like we were her only client. Remarkably cool under pressure, she avails herself at all and odd hours of the day to satisfy her clients. To boot, she`s an excellent advisor and negotiator and does it with a smile.

Annette is a true gem of a human and should be hired by any and all. April Hansen & Joe Shoemaker
---
In choosing a realtor I actually spent quite a bit of time. First, I asked friends, family and neighbors. It was important to me to find someone who knew the neighborhood and all its assets as well as someone who appreciated how much my home meant to me!

Annette, I felt, listened to me with great care and then went out of her way to make sure she proceeded in the way I wanted and needed. She was efficient and prompt. She kept things moving a t a timely pace and spent a lot of time watching the sales around my home in terms of selling or not, price reductions, comps and so on.

I suppose the main points about Annette that I valued were good manners, thoughtfulness, extremely courteous, kind and patient. She always let me know that this was my home and that she was working for me! Cindi Sands
---

We appreciate the efforts Exit Realty has provided us. Annette`s strong points are:

Communication skills

Self presentation

Advertising presentation

Time devoted to property

Ability to work with us for our needs

In conclusion Annette's friendliness and willingness has been a good experience. Ken & Kathe Seguine